animal print decoupage
animal print decoupage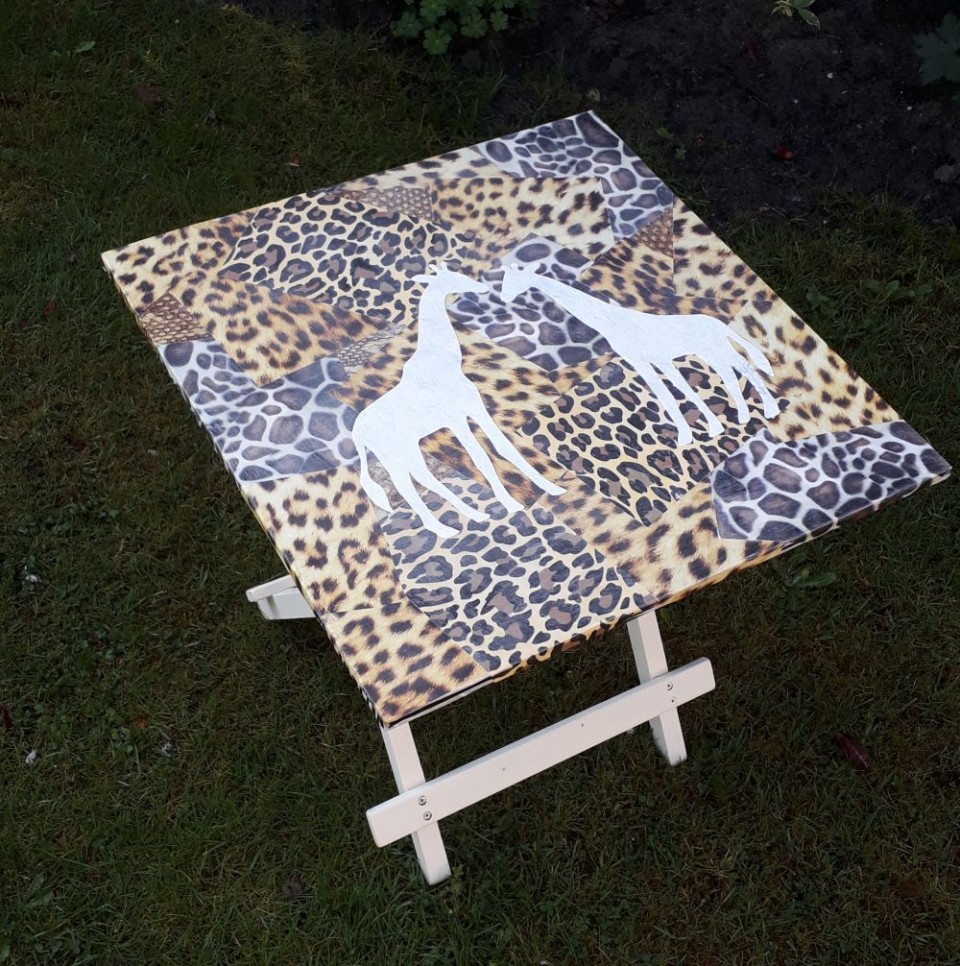 we took an old garden table and gave it a whole new look!
having been left out all winter our table needed a bit of attention -
we brushed it down and gave it a lick of paint - but we didn't stop there!
we decided to get creative and give it a whole new look using our Decoupage Finish and some animal print papers
| | | |
| --- | --- | --- |
| | | |
| first we selected our paper - in this case we used mostly gift wrap but you can use tissue paper, napkins or cut out prints from magazines | once we had selected the papers we played around with them until we were happy with the design - we tried arranging them in stripes or squares but a random arrangement seemed to work best | we then set to work using Decoupage Finish to stick them on and then sealed with a couple of layers of Decoupage - here we decided to use the matt finish rather than a gloss one |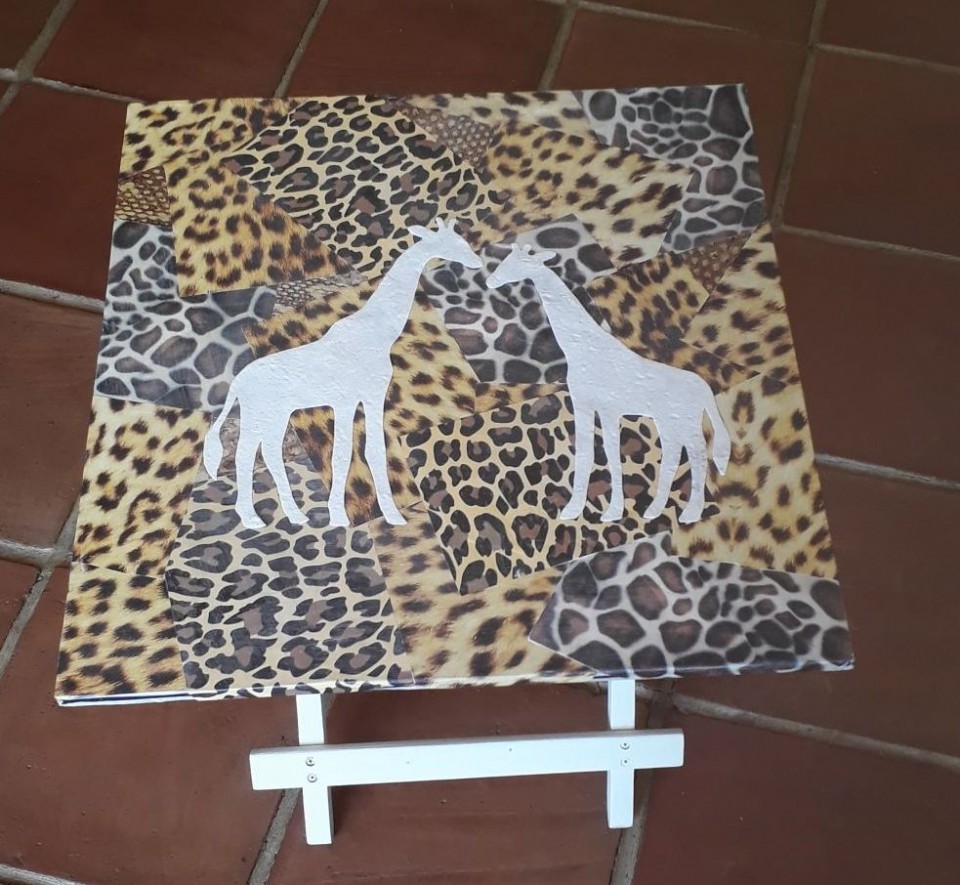 it needed something more so for the final touch we cut out a couple of giraffes
from some cream craft paper and then sealed the whole thing with another layer of Decoupage.
Enjoy creating your own unique design using papers and tissues you have around the house!

previous posts;