news - autumn 2017
autumn 2017
with summer slipping away and the nights drawing in it's the perfect time for a new project

- we have a whole range of products and ideas for you to try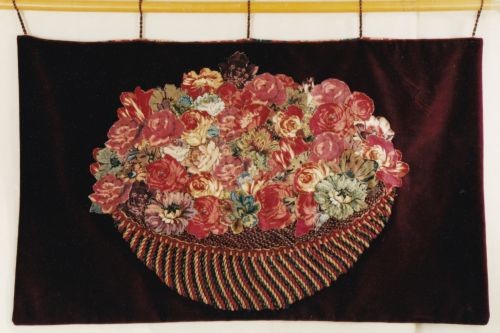 This hanging was created to demonstrate that you can produce something like this with very little outlay. A piece of velvet was used for the backround.
The fabrics were donated by an upholsterer, the flowers cut out and a flower arrangement created and stuck in place with Appliglue.
Twisted cord was used to make the basket. The finished piece is around 1m x 75cm.


------------------------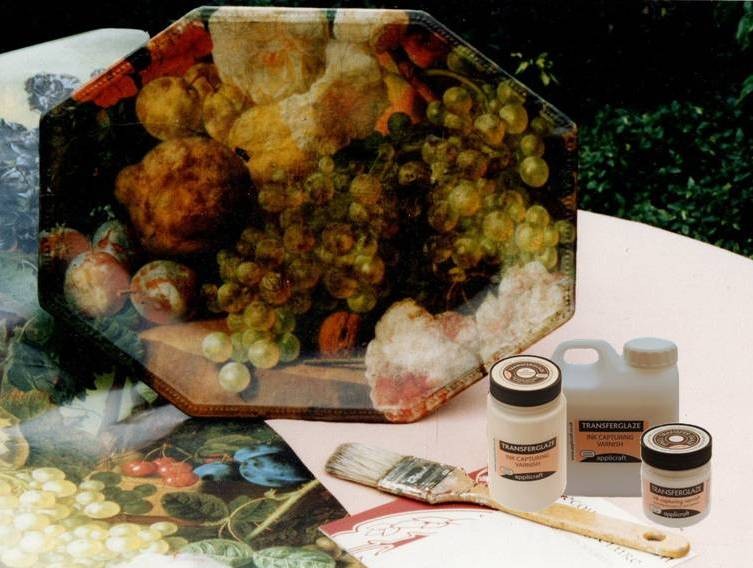 We used Transferglaze to lift these fruit images and apply them to the tray - the results are amazing!

We've given a seasonal look to this hat box & cachepot with decoupage and water colours followed by an application of craquelure.
Wouldn't they look wonderful in a home!

------------------------
For those who like to create their own personalised cards have a look at our Billet Doux card pack range -
The 'Natural' Billet Doux (here with a safari theme) works perfectly with our Autumn appliglue pack (containing orangeena, bronze & olive) and the autumnal brown foils in our TXE foil pack.
Templates, ideas, inspirations and cards and envelopes are tucked into the Billet Doux along with papers, threads, foils and much more.


Save
Save
Save
Save
Save
Save
Save