news - christmas 2015
Christmas 2015
get ready to celebrate!
first the invites ......
click on the images to take advantage of
the special Christmas offers - 20% off these packs until 31st December!
Our billet doux packs contain a wonderful assortment of foils, papers, sequins, ribbons and much more,
together with 3 colour co-odinated cards & envelopes.
Templates with great but simple ideas are included in the pack. Choose from either traditional or contemporary Christmas card making packs.

Why not personalise your Christmas cards this year.
Run the same theme but add a variation that would mean something more to each individual, be it a photo or memory snippet.
Have you started pulling out and checking all the familiar bits and pieces that are needed to prepare the house?
Are they all fine or is it time to add something else to the mix to complete the picture?
Here the old favourites appear from the table runners and mats, to a tree skirt or this fabulous wall hanging.
They were all made using appliglue some years back
Look in the fabric drawer. Then just click on the images for instructions
And where is Doris?
Spotted in the woods as usual, enjoying the occasional winter sun and looking forward to welcoming the guests at Christmas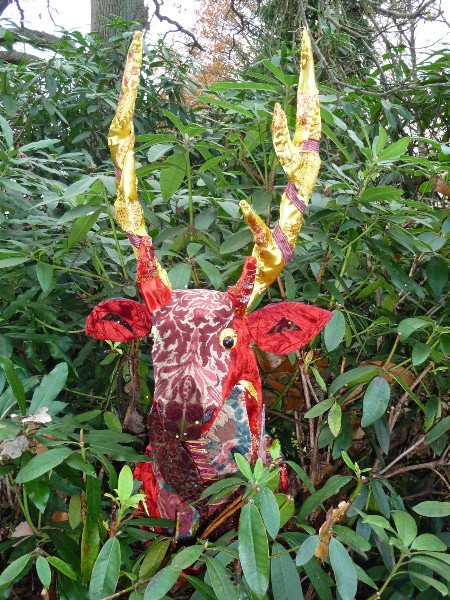 Follow the whole story of how Doris came to be,
from the little village of Kalk Bay just outside Cape Town,
created from wire by Prince, a member of Venie's team of wire workers,
and finished off with crazy patchwork.
click on the image to see how we made it.
Just can't wait for the night before Christmas when it almost time to hang up the Christmas stockings ....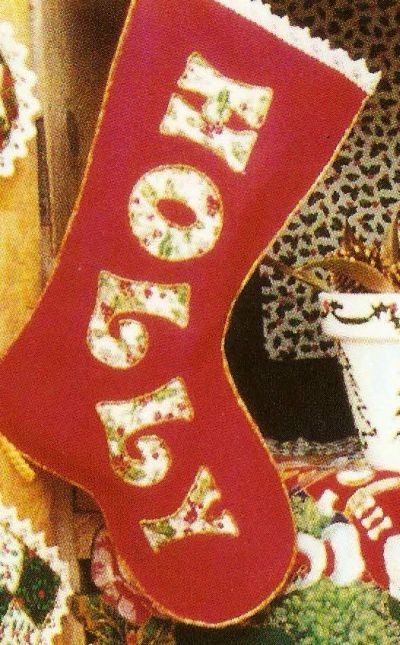 click on the image & follow our simple step by step guide
- no sewing just appliglue
There is still time to get everything up and ready
before the house fills with laughter and good cheer and the celebrations begin!
Festive Greetings to one and all.
Save