blog - autumn 2014
autumn 2014
As summer draws to an end it's a great time to get creative during those longer evenings -
have a look through our seasonal range for inspiration or go to our
projects page for more ideas - here's a taster!
We've given a seasonal look to this hat box & cachepot with decoupage and water colours followed by an application of craquelure. Wouldn't they look wonderful in a home!

------------------------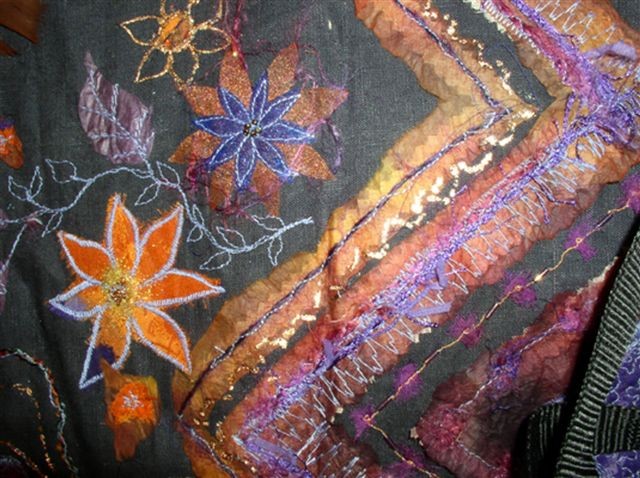 Ewa Morawski, a very talented embroidery textile designer, used the Canyon Rock Inspiration Pack to create this swatch above. She works with a combination of stitches, foiling (see gold zigzag along the a black strip of fabric) applied with appliglue, finishing off with highlights of coloured appliglue.
It is a beautiful piece of work ewamorawski.co.uk

The Inspiration Packs contain a colour coordinated assortment of papers, fabrics, beads, ribbons, foils, raw silks and more. These are perfect for embroidery, embellishment and card making . For other autumnal tones you could also try 'New England Fall' or 'Late Harvest' Inspiration Packs.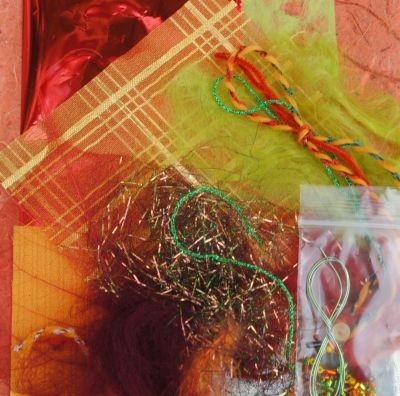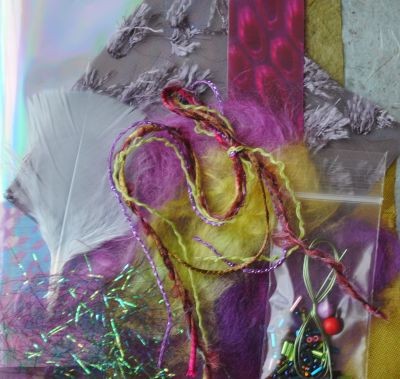 to see the full range of Inspiration packs
--------------------------
For those who like to create their own personalised cards have a look at our Billet Doux card pack range -
The 'Natural' Billet Doux (here with a safari theme) works perfectly with our Autumn appliglue pack (containing orangeena, bronze & olive) and the autumnal brown foils in our TXE foil pack.
Templates, ideas, inspirations and cards and envelopes are tucked into the Billet Doux along with papers, threads, foils and much more.


to buy these products