projects - craquelured pumpkin
craquelured pumpkin
we're trying out 'posh pumpkins' this year! how about this to decorate your halloween table?
this gorgeous effect was created using our craquelure
having gone for glamour we needed a glitzy stalk too so we added some extra sparkle with paint and beads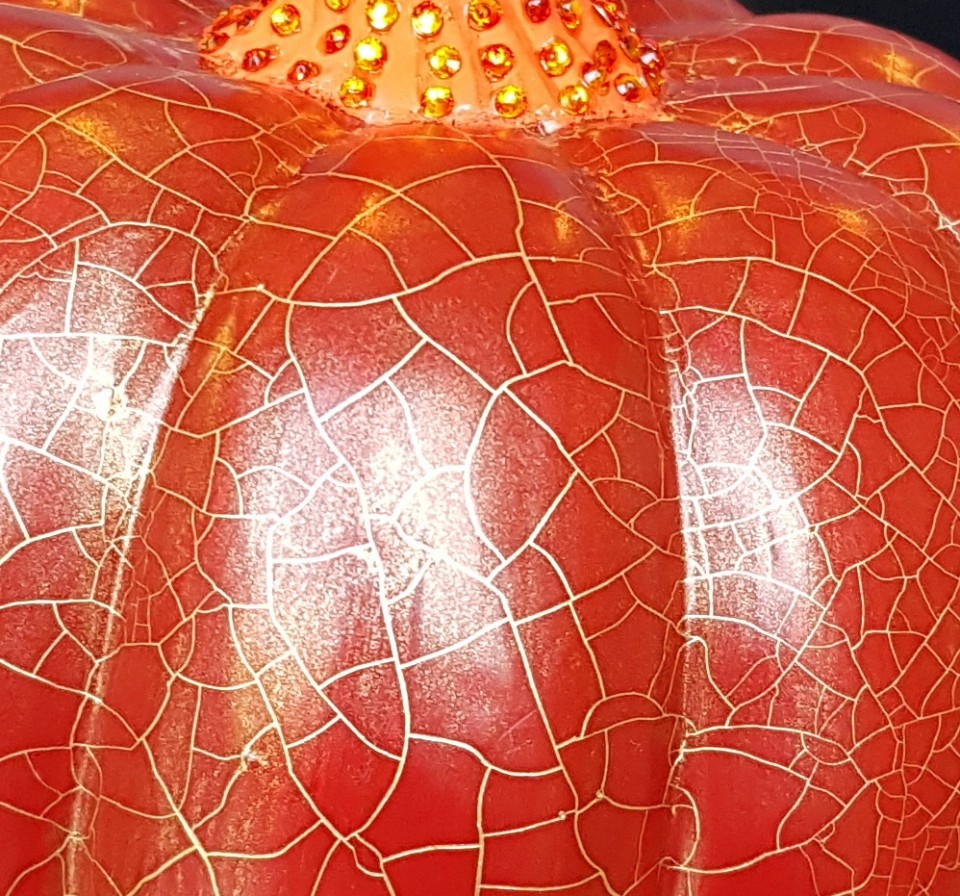 see above the detail of the craquelure and the stalk - here's how we did it.............
| | | |
| --- | --- | --- |
| | | |
| We started with a ceramic pumpkin bought at the local craft store but you can use different ones - a card one would work equally well. This was painted red and then we applied the craquelure. We used medium crack for the step 1. | Once that was dry the step 2 was applied. See below how the cracks appear very faintly. | |
| | | |
| --- | --- | --- |
| | | |
| Once the craquelure is dry you can then use a coloured wax or umber to highlight the cracks. We chose gold here. | | To finish off we painted the stalk orange and added some coloured beads using Appliglue. |