summer 2019
summer 2019
summer is fast approaching - time to dust off your summer bags, shoes, hats etc and head for the beach!
Appliglue is so versatile - it's perfect for giving last years' accessories a new lease of life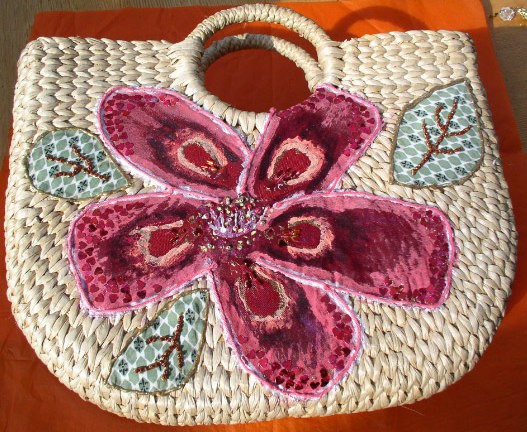 here an old beach bag is given a makeover with some Appliglue -
simply choose your design and add some beads and you're right on trend for this year!
with some Appliglue and a little imagination these shoes were transformed for a great new look -
click on the flipflop image for full instructions

we made this great little bag to take to the beach - perfect for your sunglasses and costume -
all done using Appliglue - not a stich in sight!