news - Easter 2019
easter 2019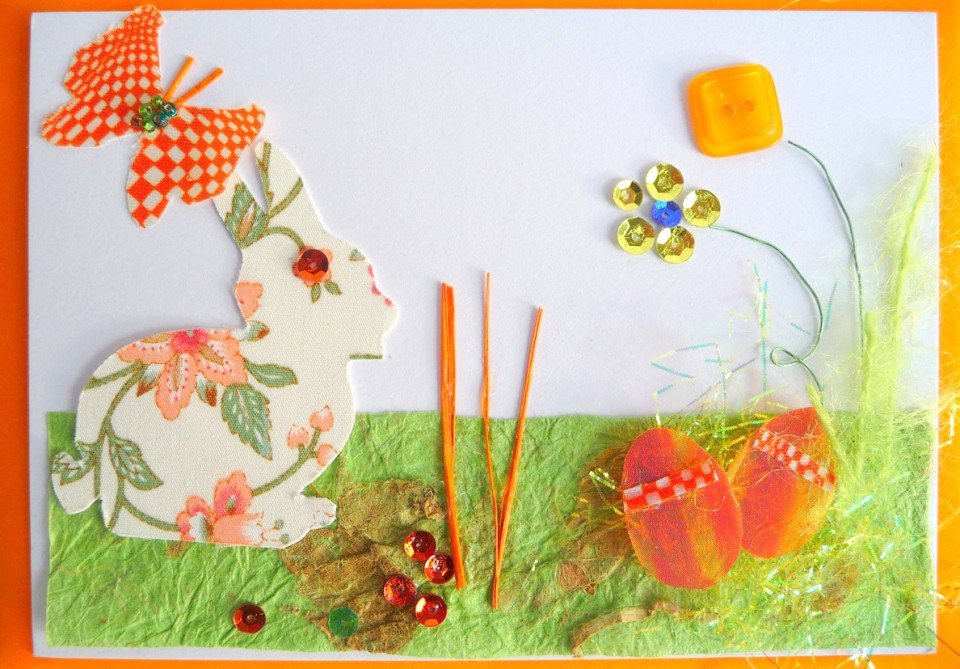 we created this unique Easter card with the beautiful
Citrus Billet Doux pack which contains a yummy selection of papers, textiles, foils, sparklethreads and little goodies in gorgeous greens and yellows.
along with instructions, templates and ideas to help you on your way
as a special offer this Easter we have put together our Easter pack
which includes the Citrus Billet Doux and 2 appliglues of your choice from
Pistachio, Sunflower Yellow and Grass Green and saves you 10% on the normal combined price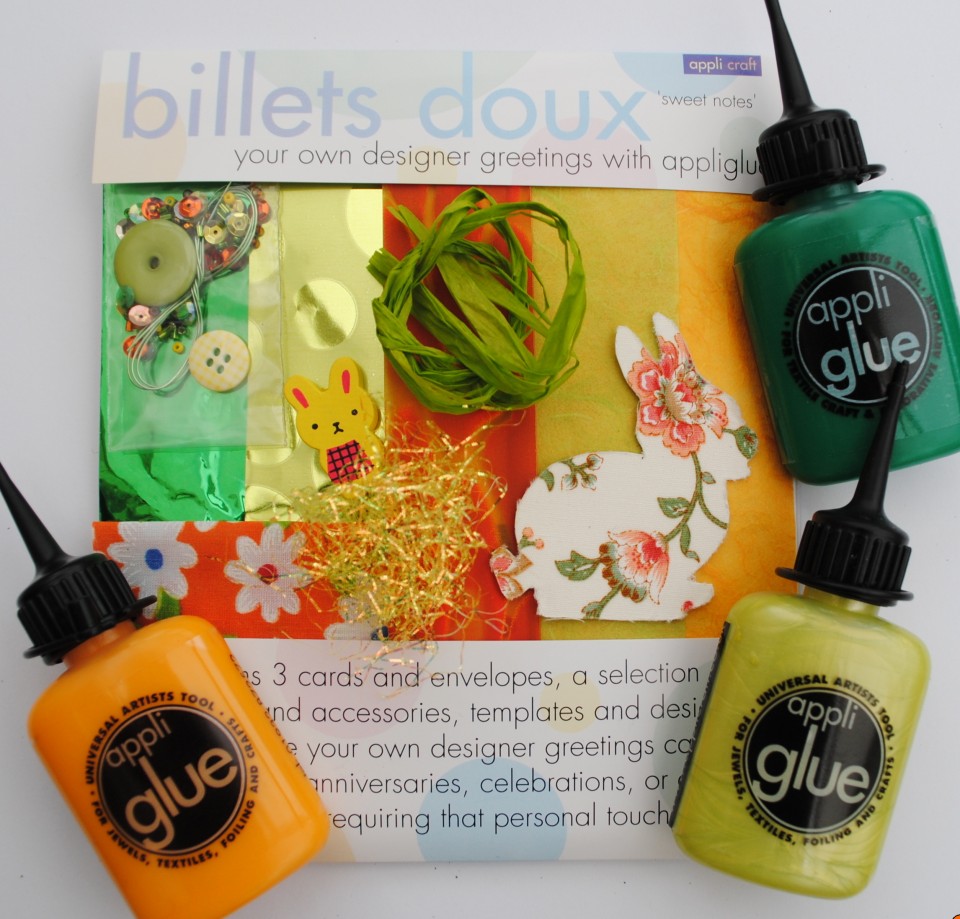 or here we used the vibrant Spring Billet Doux pack to make these cards - perfect for Easter!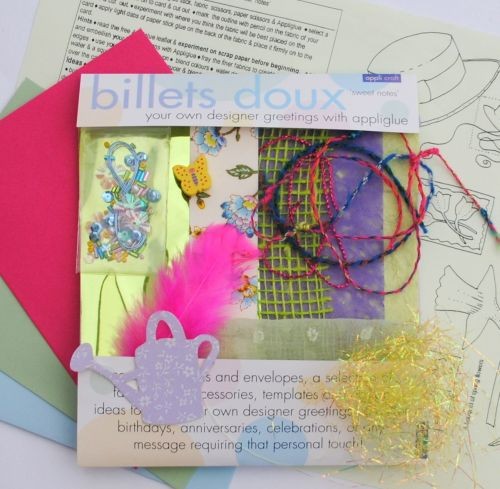 ------------------------
once we'd made the cards we tried our hand at using some Decoupage Finish to create this unique eggs!
we used fabric, paper napkins, inkjet photocopies and gift wrap with our Decoupage Finish to create thes fun designs.