Christmas 2020
Christmas 2020
With Christmas on it's way we have a host of great
decorations and gifts you can make at home to save going out to the shops this year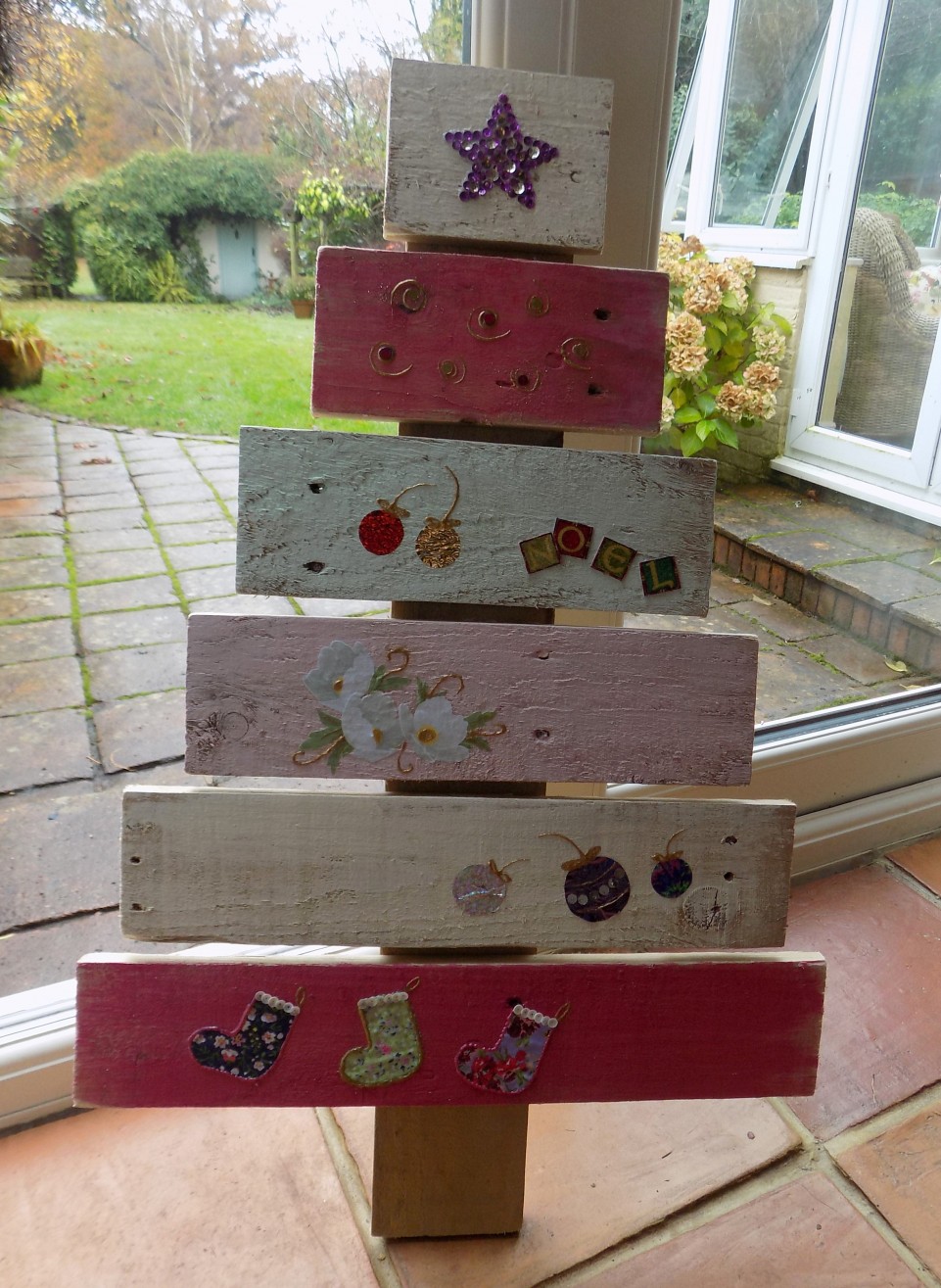 Our rustic tree - click here for the project
--------------------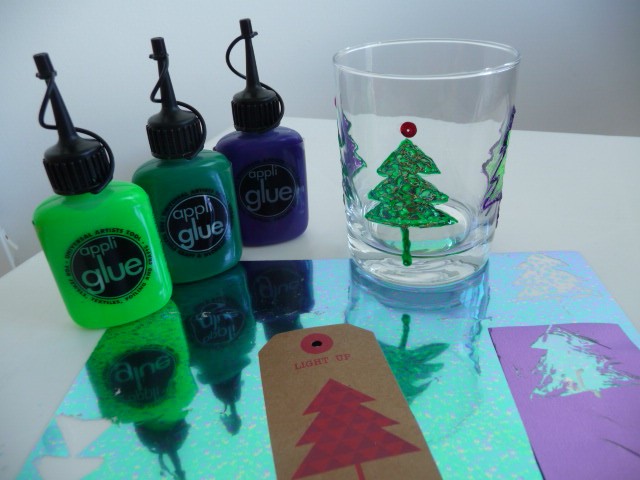 There's nothing the kids like more than their own glass that they can use throughout the Christmas season,
so we created this fabulous glass using coloured appliglues and transfer foils - so simple and such fun!
And, it's washable!
Firstly choose a template - try using a design from Christmas paper, a magazine or a card. If it fits into the inside of the glass so much the better. Use blu tack or the like to keep it in place.
Simply draw on the outside of the design following the the pattern inside with the Appliglue! Remember to put on your apron!
We selected green and purple Appliglues to create our designs.
Make sure that you hold the glass carefully as it gets turned round, so that you don't smudge the initial work of art!
Or, do them one at a time and wait for them to dry.

Then choose the colours to complement the design - select from over 50 appliglue colours and around 25 foils

and colour the inside of the outlined work with another or the same colour of Appliglue. .
When the Appliglue was almost dry, we applied the transfer foil shiny side up, used a hairdryer to make sure it was absolutely dry, rubbed it gently with a cloth and then pulled off the foil. The image was immediately transformed!
Using clear Appliglue we popped on the sequin for the star!
- click here for full instructions on how to do this
--------------------------
Here are a few more Christmas projects for you to try your hand at
| | | |
| --- | --- | --- |
| | | |
| There are bound to be some little boxes lying around for this project. Perfect for a stocking filler, a little gift or a place setting. We do have them in stock if you can't find anything. | This was one of those projects for the littlies who were sooo excited about Christmas and needed a project NOW! A Christmas Tree made from twigs in the garden. | We found a glass clock which we used for this project, but perhaps you have an old wood clock that needs an update. |
Use foils in conjunction with Appliglue - our fantastic Christmas colours are perfect for projects, cards, invitations & decorations
appliglue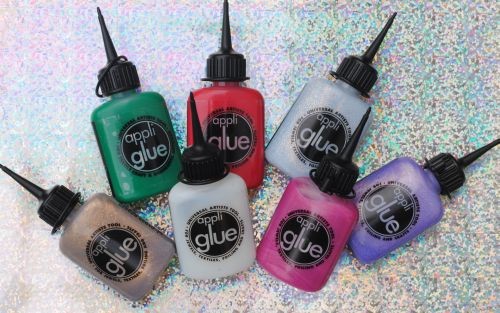 follow the link to buy these 3 pack xmas glues at 10% off the normal price (or pick your own combination)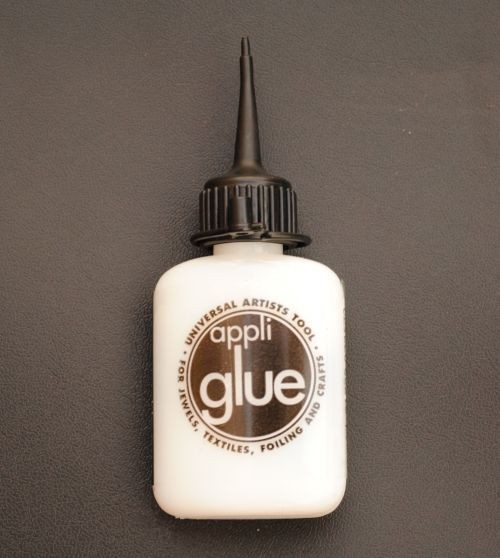 or try our clear appliglue which is fantastic for all sorts of uses from cards & decorations to adding sequins & foils to fabrics, shoes or bags

-----------------------------
textile foils packs
our new range of A4 & A5 textile foils are perfect for small projects and cards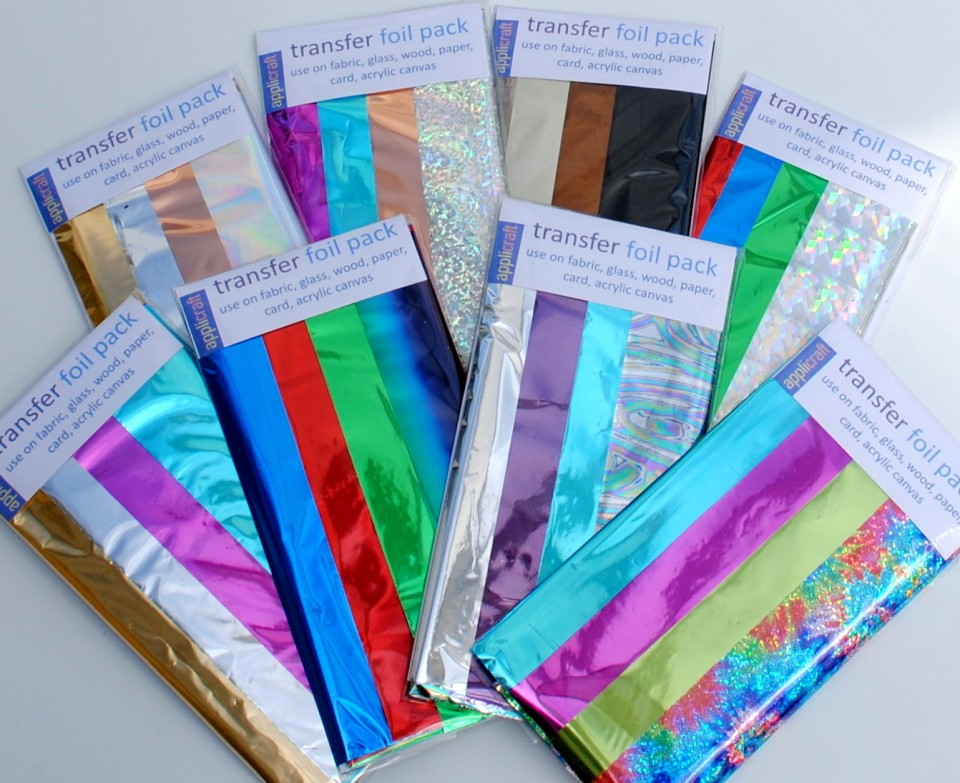 these 2 packs (TXC & TXJ) are just a sample of the great range of colour combinations availalble - follow the link to see the whole range

-----------------------