blog - rafia hat
Rafia Decoupage Hat
with spring upon us and summer approaching fast we look forward to getting out and enjoying ourselves again
we decided what was needed was a hat!
why not get creative and get prepared whilst you have time
with our paper napkins and decoupage finish we had great fun transforming a plain straw hat into a creation fit for any occasion

so simple and effective!

Once we chosen our design - we experimented quite alot first with different styles and colours (see below)
We then set about using the decoupage to add the napkin flowers and create our look.

Our decoupage finish comes in matt or gloss - here we chose to use the matt finish. Once we had stuck the flowers on we then finished off with a final layer of decoupage over the whole area.

We finally used Appliglue to highlight some of the flowers and added butterflies, ribbons, buttons and a feather to complete the look
---------------
3 hats 3 styles!
racing at Ascot, a trip to Wimbledon, a summer garden party?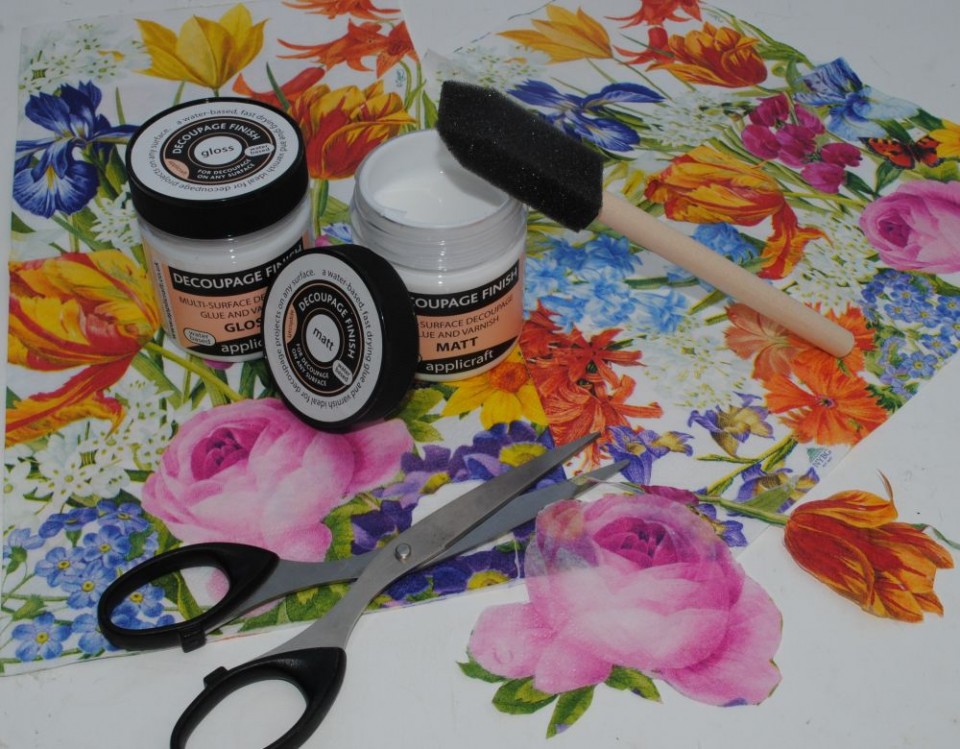 agreeing on the style however was not easy!
three of us cut out the flowers and proceeded to decorate the hat -
but where one saw a huge array of flowers and colours found in the most abundant summer garden another saw an overpowering mixture.
One preferred the more vibrant shades of dark blue and pink and another leaned towards the softer paler palet.
One preferred to use more - another a more pared down version.
We couldn't agree!!
But then we realised that was the beauty of this - you create the hat for you
previous posts;