blog - tracy lowry
tracy chantal lowry

BA (Hons) Textiles and Surface Design

University Centre Somerset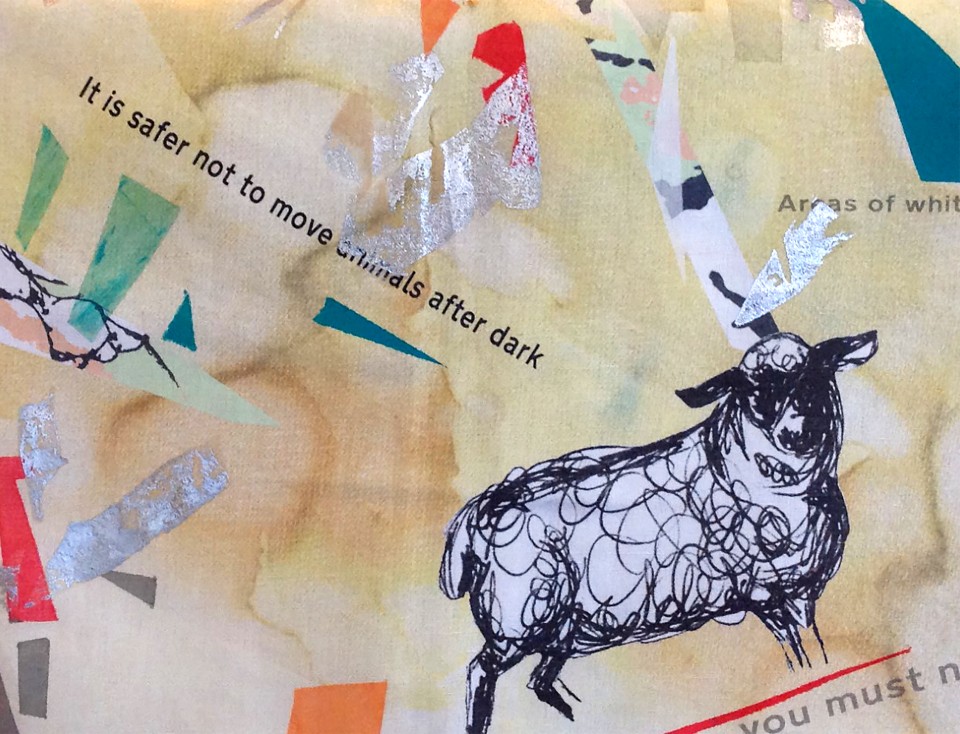 In my 50's I threw caution to the wind and decided to pursue a career in textile design, a long-standing ambition. In doing so I committed to a number of hardships, but I know that this has been completely the right time for me to be doing this. I graduated with a First class honours degree in 2017 and am now embarking on the scary, but exciting beginnings of this new chapter of my life.
I have many references that have fuelled my love of textiles. These range from William Morris to Timorous Beasties, whose designs have shown me that you should not be afraid of colour, or of tackling subjects that are not deemed commercially friendly. It is partly the quality of their products that make them so outstanding.
As a very keen gardener I am naturally drawn to floras and nature, but for me ultimately everything is a point of reference and I am always collecting materials and scribbling ideas. Every project begins with a large sketchbook and a lot of drawing, painting and collage and this handwriting becomes the basis for the design outcome.
My ultimate aim is to focus on producing high quality mixed pieces that explore scale and materials. I love to layer colour and create texture, and for the latter, products such as puff binder and foils are perfect instruments. I intend to deliver original textiles and statement pieces for interior and exterior spaces and to work closely with clients to develop targeted solutions. I feel that while I have an identity I am not defined by a set style and this flexibility to deliver styles that suits different client requirements is important to me and I hope will remain a hallmark of my designs in the future.
| | | |
| --- | --- | --- |
| | | |
Save
Save
Save
contact Tracy
07955 200467
t.cl@live.co.uk
previous posts;
Save
Save
Save
Save
Save
Save