blog - sarah appleton
sarah appleton

Textile Design BA Hons


Arts University Bournemouth

specialisms: textiles: fashion & innovation, textile art, illustration
Specialising in hand embroidery, embellishment and machine stitch for fashion accessories, Sarah's illustrative style invokes surrealism and reflects her whimsical personality. Inspired by everything from science fiction films to music and animals, her work is truly unique, simultaneously traditional and refreshingly unfamiliar. Blurring the lines of craft, editorial fashion, illustration, folk costume and fine art, Sarah's work juxtaposes textures, often incorporating unconventional materials and regenerating the use of established materials and techniques. Available for freelance work and bespoke commissions.
and below some of her work using textile foils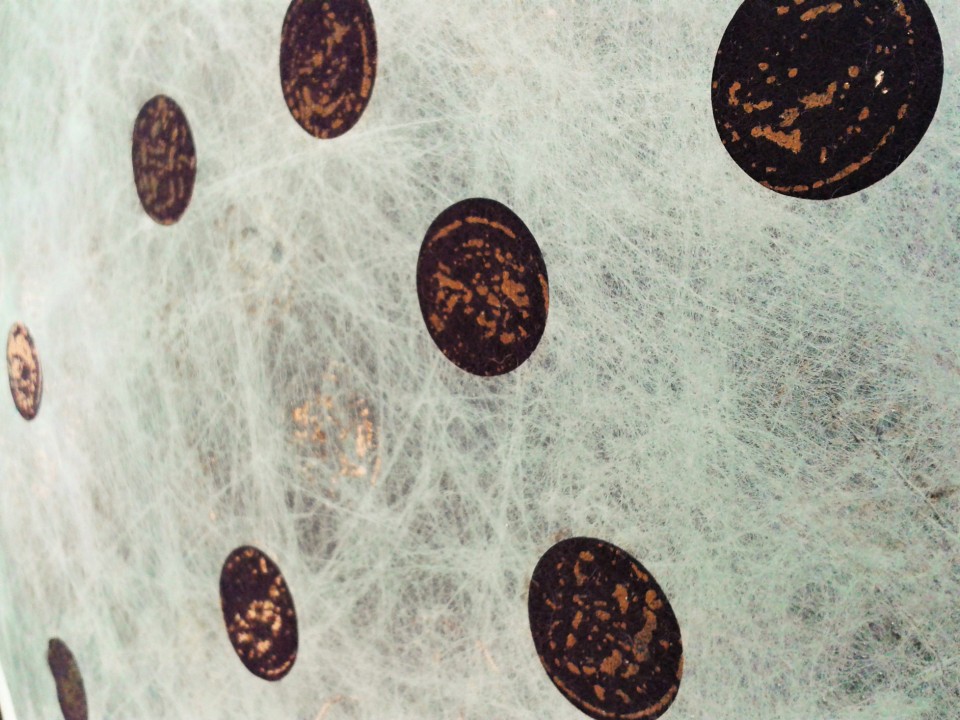 Pennies from Heaven
This sample is made of a synthetic wool-like material, foiled using the brown and copper foiled with a penny motif.
Using a heat press it was then fused to a translucent plastic with holes cut into it, so that the under layer is visible in places, creating a multi-textural effect.
previous posts;
four corners cafe
festive foiling
hilary beattie 2015
halloween 2015
England colours
pirate pedalo
doll's house patio
sarah van reenen
ali reed
jannine knight
clementina's fishshop
flutter designs
bridget davies
mothers day 2015
foiled boots
doris at Christmas!
kim thittichai
ewa morawski
nova & lorsten
autumn 2014
jennifer gould
quilting
hilary beattie
mary yanke
typography
father's day 2014
doll's wardrobe
name it, mark it
all sorts of eggs!
transferglaze egg
appliglue t shirt
doll's house furniture
appliglue glasses case
craquelure heart
valentine's day 2014
christmas 2013
halloween 2013
summer in the garden 2013
getting ready for summer 2013
spring 2013
easter 2013
mother's day 2013
valentine's day 2013
Save
Save
Save
Save
Save
Save
Save
Save
Save
Save
Save
Save
Save