blog - hayley chapman
hayley chapman
Fashion & Textiles BA Hons


Colchester School of Art


Specialisms: Textiles: Fashion/Interiors/Assessories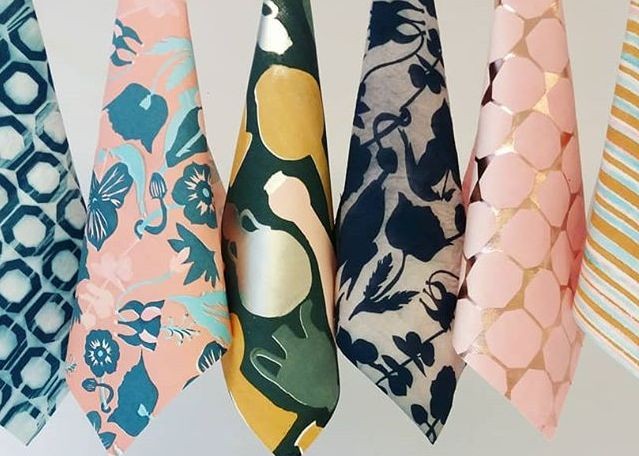 From studying several design subjects throughout my school years, hand craft has always been at the heart of my work.

Inspired by my surroundings of the countryside and often combining this with other juxtapositional themes has allowed me to experiment with a wide range of processes for textiles. Having just completed my final year studying BA Fashion and Textiles at Colchester School of Art, I created my final collection inspired by nostalgic childhood memories. These memories were hand drawn and painted onto artwork for the use of screen printing.

Using a variety of techniques such as flocking, foiling and discharging has enabled me to create layered, textured surfaces presenting detailed prints for the use of homeware, accessories and fashion.
My collection concentrates on the nostalgia of storytelling echoing childhood memories of my Grandma's household and celebrates hand craft. Hand painted illustrations and digital manipulation inspired by memories have been screen printed and layered, creating subtle nuances and colour mixes.
Three themes have been explored including garden florals, potting shed geometrics and ceramic house-hold treasures which relate to places I have explored as a young child. Uniting these themes has created a juxtaposition of the indoors and outdoors in adventurous bursts of colour which have been inspired by ceramics whithin museums and local gardens.
Screen printing, foiling flocking and digital printing techniques have formed a range of surfaces that complement one another creating an energising and refreshing collection for interiors, accessories and fashion.
contact Hayley: hayleycdesigns@gmail.com
previous posts;