blog - jasmine butcher
jasmine butcher

BA Textile Design

Norwich University of the Arts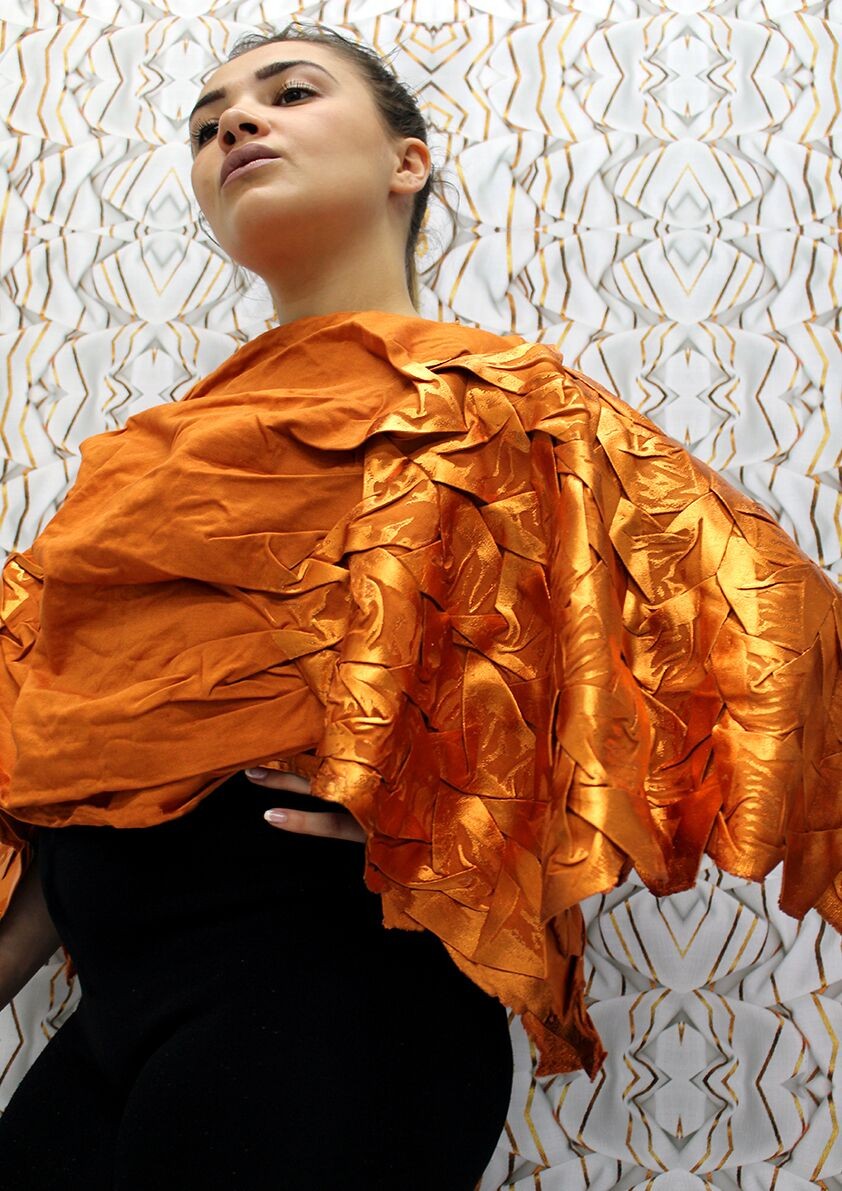 Jasmine is a Textile Designer who explores the craftsmanship of traditional and highly innovative techniques, to create a range of fabrics suitable for both fashion and interiors.
Her recent collection 'No Stitch Allowed' explores three dimensional structures that are created through smock. Each design is hand dyed and stitched, with added metallic finishes. The artistry behind this conceals the folds of her fabric and when the stitch is removed, exposes what was once hidden.
Through investigating these linear patterns and how they can be altered through manipulation, digital designs are created to challenge the viewer's perception of visual reality. The focus of repetition and mirroring forms a running theme throughout, allowing the unique construction of each individual piece.
Jasmine is continuing to develop her 'No Stitch Allowed' concept through her use of material manipulation and clear love for optical illusions, resulting in a variety of commissions this year.

contact jasmine
jasminebutcherdesign@outlook.com
jasminebutcherdesign.wixsite.com/textiles
previous posts;
Save
Save